Website Design & Development Service at Branding Pioneers
Branding Pioneers isn't just a name, it's a promise of quality, innovation, and result-driven strategies.
Boost Your Online Presence in Just 30 Days!
Visually Engaging Designs
AI-Integrated Functionalities
Industry-Specific Website Solutions
Dynamic Brand Storytelling
Full-Spectrum Development
Ready to Make Waves Online?
---
Why Choose Branding Pioneers for Website Design & Development Service?
At Branding Pioneers, we're dedicated to crafting websites that aren't just functional, but also a testament to your brand's values and vision. We synergize aesthetics with advanced tech functionalities, ensuring every visitor's journey is seamless, engaging, and conversion-friendly.
SEO Benefits
Our team of Website design & development professionals understands the intricate nuances of SEO.
Personalized and Tailored Solutions
We, at Branding Pioneers, believe in a tailored approach. We don't do one-size-fits-all.
Harness the Power of AI and Automation
Our extensive use of AI and automation ensures your website is not only contemporary but also efficient.
Dedicated Marketing Professionals On-site
Unlike other agencies, we don't believe in remote-only communication.
I have worked with Branding pioneers . They have made my website and YT channel. I am very happy with the services. Keep going !!
---
Yash Paul Sharma
Website Design & Development Service Advantages with Branding Pioneers
Improved Search Engine Rankings
Through our SEO-optimized designs, you can expect better visibility on popular search engines, translating into more organic traffic and potential customers.
Customized Solutions
Your brand's story is unique, and so should your website be. We ensure that your online presence is tailor-made, showcasing your brand's personality and values.
Futuristic Designs
By integrating AI and automation, we guarantee that your website is not only relevant for today's market but is also equipped to remain competitive in the future.
Better Communication
With our on-site professionals, you get instant feedback and quicker solutions, removing any potential communication barriers.
Our Work on Website Design & Development Service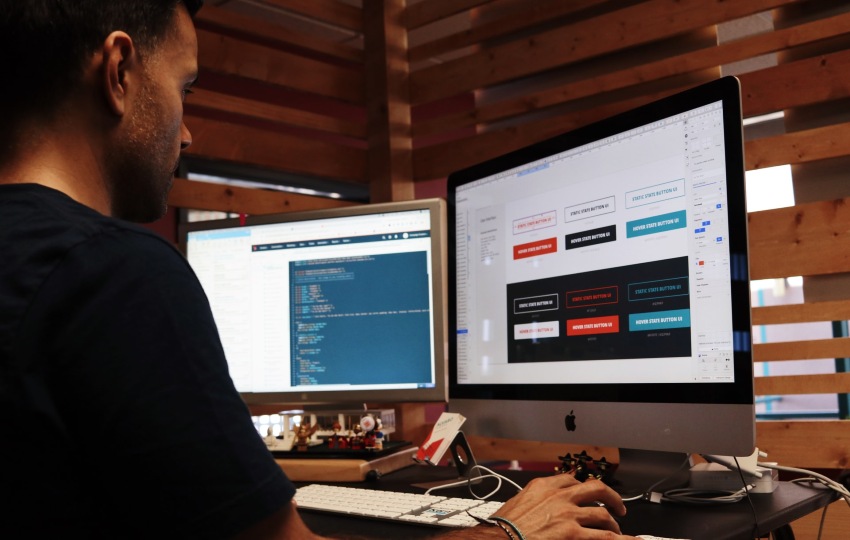 Website Design & Development Service Process with Branding Pioneers
Consultation
Begin with a one-on-one meeting with our team to understand your requirements, vision, and objectives.
Research & Strategy
Our experts delve into your industry, understanding the competition and the latest trends, creating a strategy that stands out.
Design
Our designers craft a visual representation of your brand, ensuring it's both attractive and functional.
Development
The website is built with the latest technologies, ensuring speed, security, and scalability.
Frequently Asked Questions
Our innovative approaches and commitment to excellence make us the go-to choice for businesses seeking substantial growth and visibility.
The duration varies based on complexity and requirements. On average, a website takes 6-8 weeks from conception to launch.
Absolutely! We offer varying levels of post-launch support based on your needs.
Depending on your needs, we can integrate AI-driven chatbots, personalized user experiences, automated workflows, and more.
On-site professionals mean real-time communication, immediate feedback, and a better understanding of your brand and goals.
Our team is well-versed in the best SEO practices, from website architecture to content creation, ensuring better search engine visibility.