Website Revamp at Branding Pioneers
At Branding Pioneers, we understand the importance of evolving with the digital landscape.
Boost Your Online Presence in Just 30 Days!
AI-Powered User Experience (UX) Enhancements
Industry-Specific Redesigns
Reinvigorate Your Brand's Story
End-to-End Revamp Solutions
Ready to Make Waves Online?
---
Why Choose Branding Pioneers for Website Revamp Service?
In the digital age, staying current is paramount. At Branding Pioneers, we understand that a website isn't just about aesthetics; it's about evolving with your audience and industry. Our website revamp services ensure your online presence remains fresh, relevant, and aligned with the latest in tech and design trends. Rediscover your website's potential with our expert touch.
Expertise
With a team of 70+ professionals, each expert in their domain, we assure you unparalleled expertise.
On-Site Marketing Professional
Unique to Branding Pioneers, we place a dedicated marketing professional full-time at the client site to ensure impeccable coordination and understanding.
AI & Automation
We extensively leverage AI and automation tools, setting you ahead in the digital race, streamlining processes, and enhancing marketing efficiency.
Personalized Approach
We don't believe in one-size-fits-all. Every solution we provide is tailored to suit your industry and brand's unique needs.
BP is the best digital marketting agencies in gurgaon. There is well known as the best seo companies in gurgaon. I am also a client of this companies all the employees is so talented and They are very honest and hardworking in the nature,.

---

Abhishek Dubey
Website Revamp Service Advantages with Branding Pioneers
SEO Boost
An updated website, restructured with current SEO standards, can significantly improve search rankings. This leads to increased visibility and organic traffic.
Improved User Experience
Modern, intuitive designs provide users with a smoother navigation experience, leading to better retention and conversion rates.
Optimized for Mobile
With an increasing number of users accessing websites via mobile devices, a revamp ensures your site is fully optimized for all devices.
Integrate Latest Technologies
From AI-powered chatbots to automated user journeys, revamping allows for the integration of the latest digital tools.
Our Work on Website Revamp Service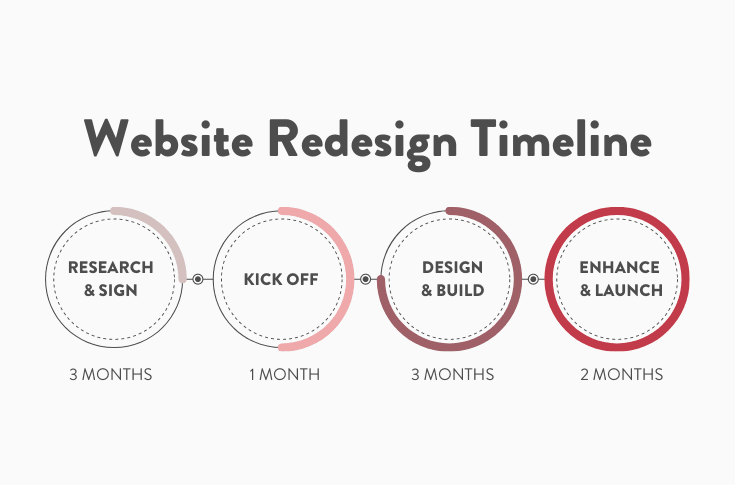 Website Revamp Service Process with Branding Pioneers
Discovery & Audit
Our team conducts an in-depth analysis of your current website, identifying areas of improvement.
Strategy Formulation
We outline a strategy integrating SEO, design, and the latest technologies, ensuring the revamped website aligns with your brand identity.
Design & Development
Our experienced designers and developers bring the vision to life, using cutting-edge tools and techniques.
Launch & Monitor
Once live, we continuously monitor the website's performance and make necessary tweaks.
Frequently Asked Questions
Our innovative approaches and commitment to excellence make us the go-to choice for businesses seeking substantial growth and visibility.
The duration can vary based on the complexity and size of the website. On average, it can take anywhere between 4 to 12 weeks.
We aim to ensure minimal to zero downtime. Most work is done on a staging site before being pushed live.
Ideally, a website should be evaluated every 2-3 years for potential updates, even if it's just minor tweaks.
Our approach integrates SEO best practices to ensure that your rankings not only remain intact but often see a boost post-revamp.
We utilize a variety of leading platforms and technologies, customized to your specific needs. This includes CMS platforms like WordPress, Joomla, and bespoke development frameworks.